Announcement of the 12th Waseda IARBD seminar "Raman microspectroscopy with multivariate data analysis reveals biomolecular fingerprints for thoracic aortic aneurysms"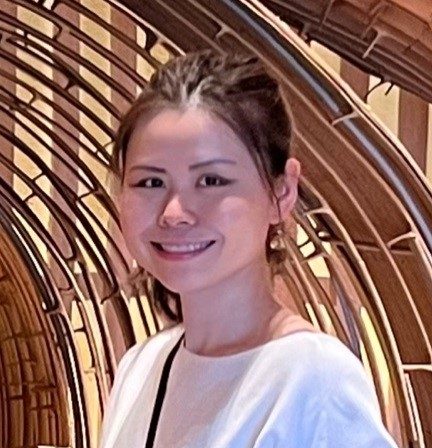 Kaori Sugiyama, Assistant Professor, Waseda University
The 12th seminar of the Waseda IARBD seminar series was a lecture by Kaori Sugiyama, Assistant Professor, Waseda University. The lecture title was "Raman microspectroscopy with multivariate data analysis reveals biomolecular fingerprints for thoracic aortic aneurysms".
Date :

28 June, 2022

Time :

17:00-18:00 (Japan Standard Time)

Venue :

Webinar, Zoom (You will know the link after your registration.)

Lecturer :

Dr. Kaori Sugiyama
Assistant Professor, Waseda University

Title :

"Raman microspectroscopy with multivariate data analysis reveals biomolecular fingerprints for thoracic aortic aneurysms"

Registration Fee :

Free

Language :

English

Registration :

Please register in the following link:
https://forms.gle/447hRK3krJdobTG69

Closing Date :

26 June, 2022

Contact :

IARBD-Office: IARBD-office@list.waseda.jp
Biography
Dr. Kaori Sugiyama received a PhD in Human Biology from University of Tsukuba in 2020 May under supervision of Prof. Hiromi Yanagisawa, focusing on extracellular matrix and thoracic aortic aneurysms with mutant mice models. During that time, she studied abroad in Tübingen University and Fraunfofer IGB, Stuttgart, Germany. Her work there, with Prof. Katja Schenke-Layland, investigated Raman microspectroscopy with thoracic aortic aneurysms. She started to work at Takeyama lab, Waseda University as an assistant professor from September 2020 and engaged in research and educational activities.
Abstract
Raman microspectroscopy has emerged as a non-invasive tool for label-free imaging in biomedical field, allowing to review molecule-based differences between healthy and diseased cells and tissues. Thoracic aortic aneurysms (TAAs) are a progressive dilatation of the thoracic segments of the aorta. Aortic rupture and dissection are life-threatening conditions for TAAs and risk assessment has been based on the monitoring of a lumen size enlargement. However, temporal changes of the aortic wall components, such as the extracellular matrix (ECM), has not been evaluated in routine clinical examinations. Up to date, no cardiovascular biomarkers exist to determine the TAA formation.
We utilized label-free Raman microspectroscopy to characterize murine and human TAA tissues. Multivariate data analysis (MVA) was performed to analyze the spectral data sets.
Raman microspectroscopy and MVA were identified spectral components related to the ECM, including elastic fibers, collagen fibers, proteoglycans, as well as lipids and cellular components. Remarkably, these images were comparable to the images obtained by immunohistochemistry. Detailed spectral analysis was performed on collagen fibers and observed a separation between control and TAAs by PCA in both murine and human tissues. Furthermore, decomposition of spectra by MCR identified collagen fiber-derived component Cc6. The Cc6 component was commonly detected in mice and humans and specifically increased in TAA lesions, indicating that Cc6 may serve as a diagnostic Raman marker that detects alterations of amino acids derived from the aneurysm lesions. Our study highlights the potential use of Raman measurements for the novel label-independent diagnosis and allows for the detection of molecular alterations based on spectral information in both murine and human TAAs.
[References] K Sugiyama et al., Cell Reports Medicine., 100261, 2021
Organized by the Institute for Advanced Research of Bioscience Dynamics (IARBD)